AIDS Walk & Run Boston Rebrand
AIDS Walk & Run Boston is New England's largest fundraiser for HIV/AIDS programs and services. I led a team in the redevelopment of the event's identity with the goal of renewing our community's commitment to building a healthier future for those affected by HIV/AIDS and hepatitis C. This rebrand features a new logo, color palette, typography, and the introduction of "You+Me=" messaging. This language was designed to serve as an invitation to participate in the Walk & Run as well as an opportunity for many to voice the reasons why they participate.
Role: Research & Strategy, Copywriting, and Graphic Design
Brandmark
I developed a new brandmark for this event. I chose Gotham as the key font because of it's modern look and flexibility, but also as a way to tie the event's branding to the organization's branding. The ampersand in the event name, "AIDS Walk & Run," doubles as a two-toned ribbon.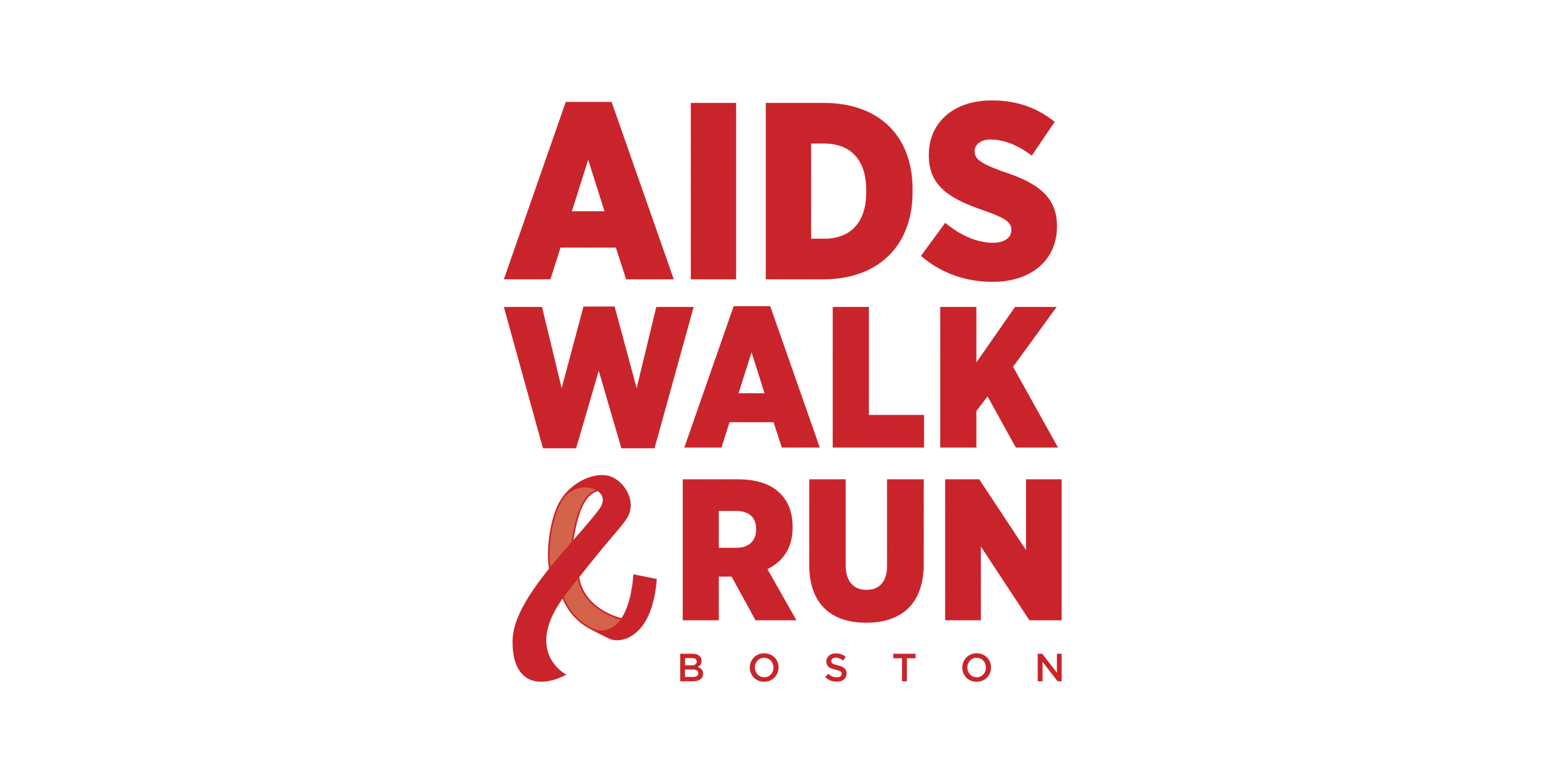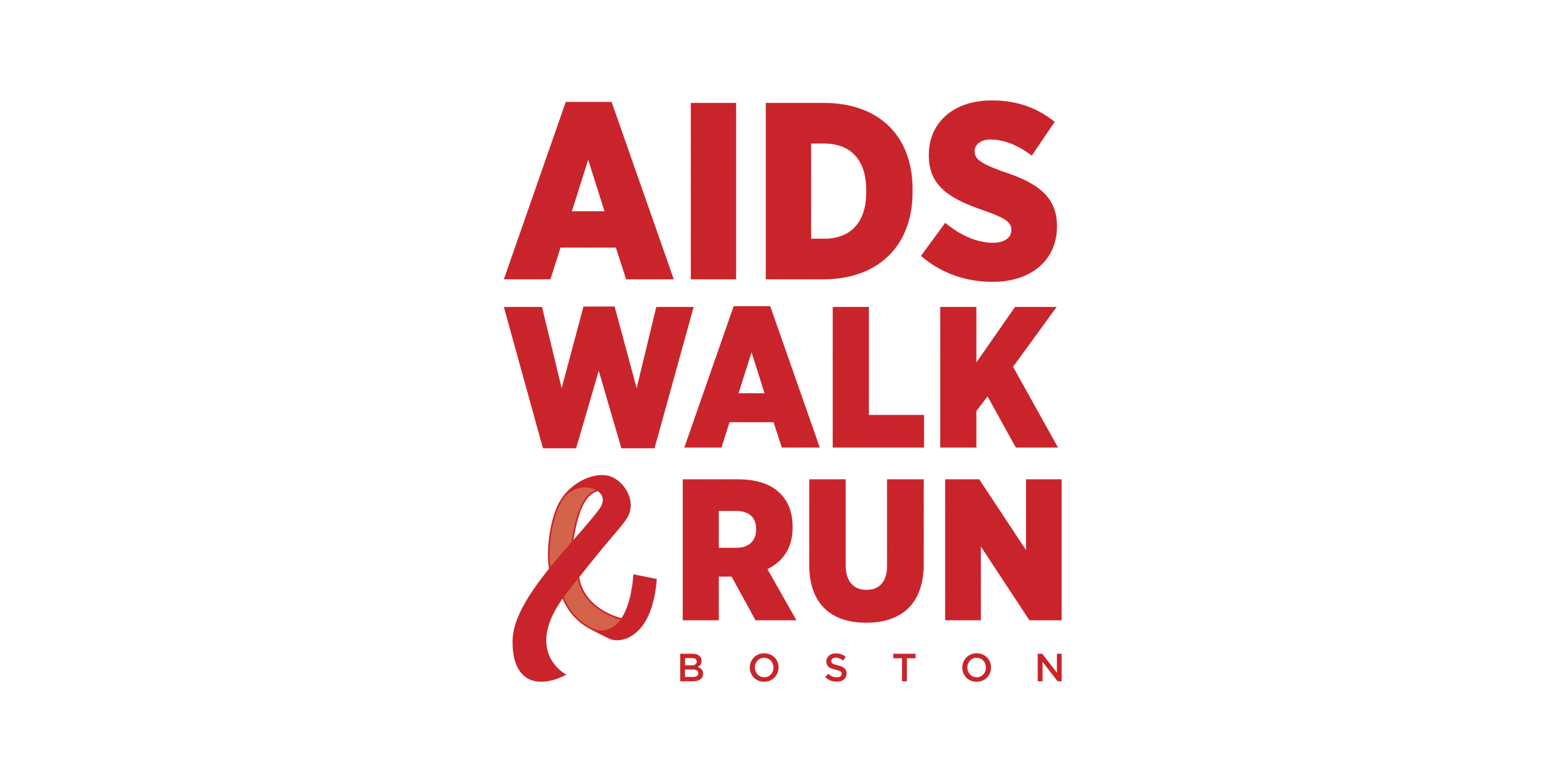 Print Materials
A sample of the print work developed with the new identity.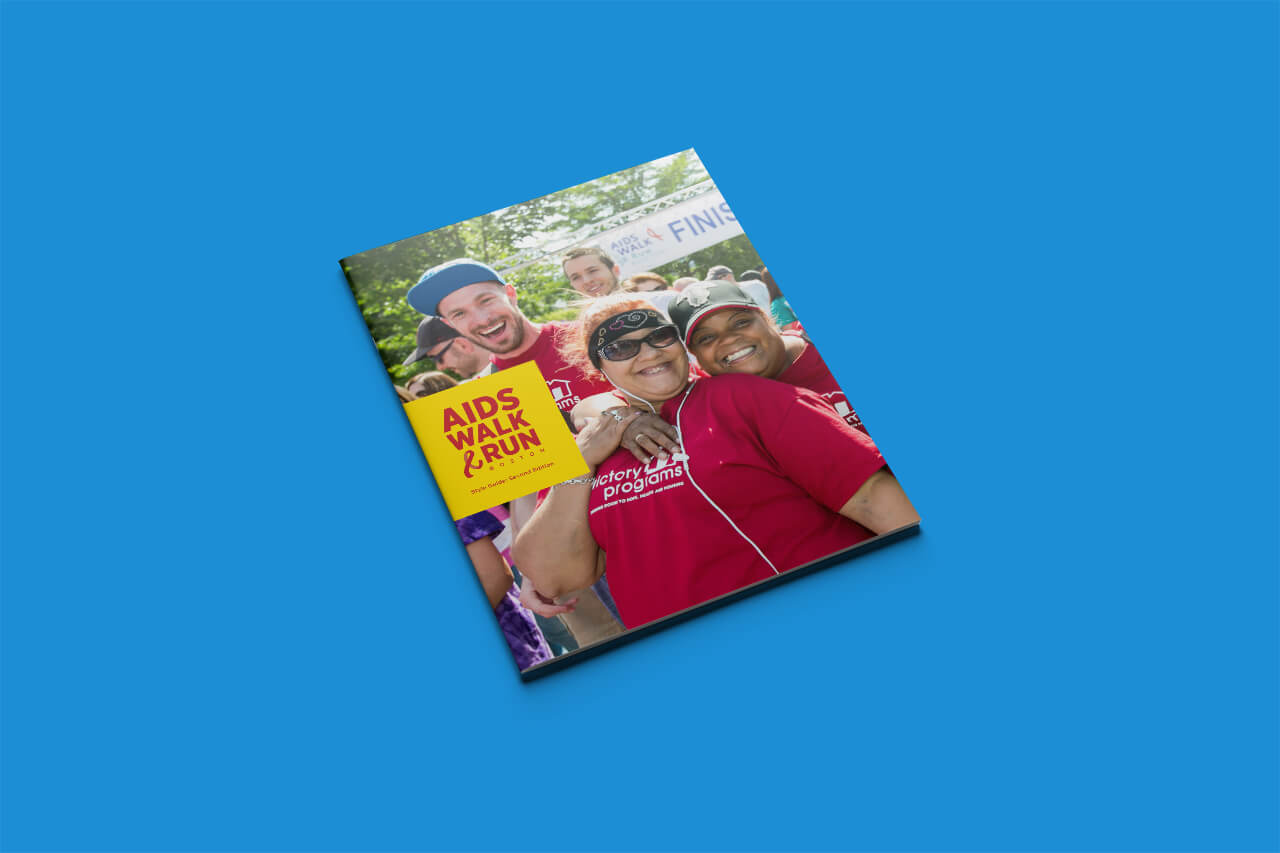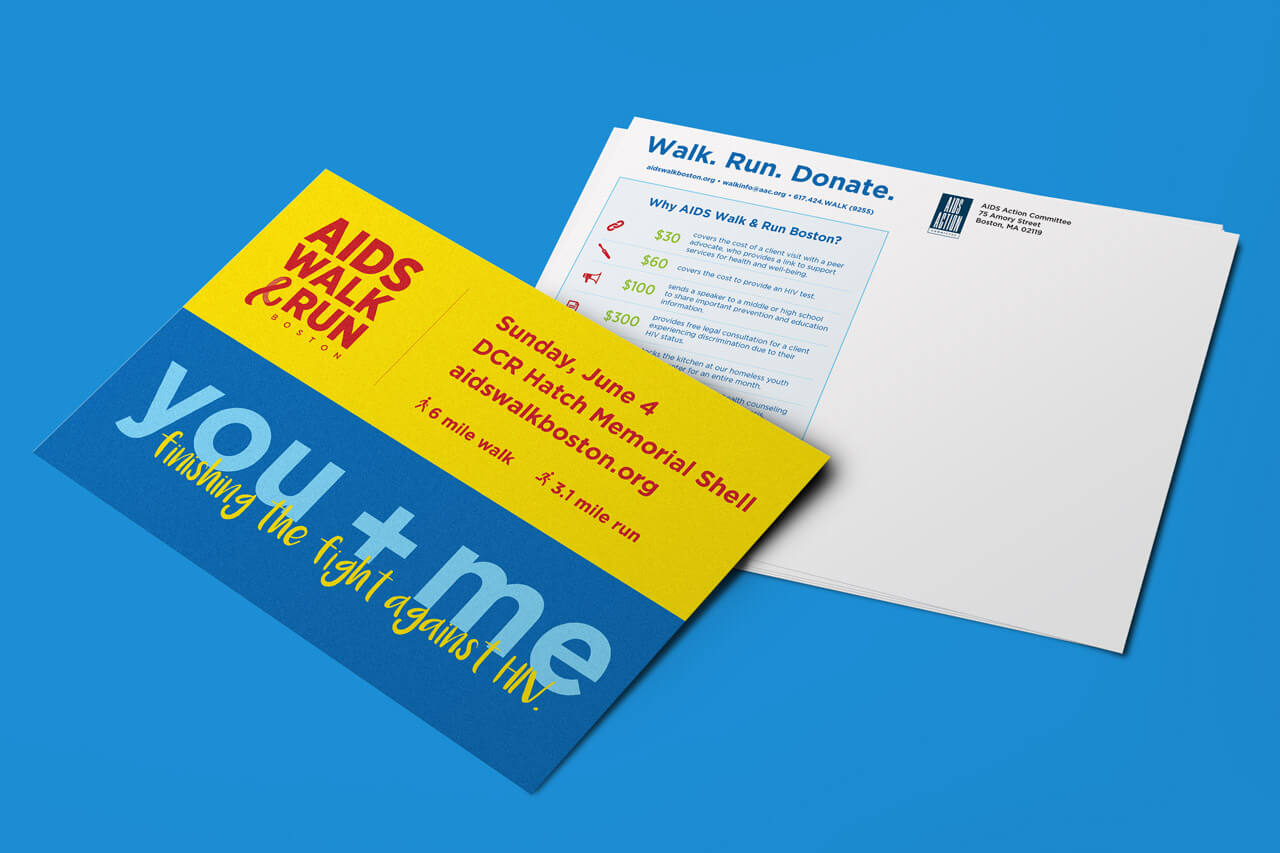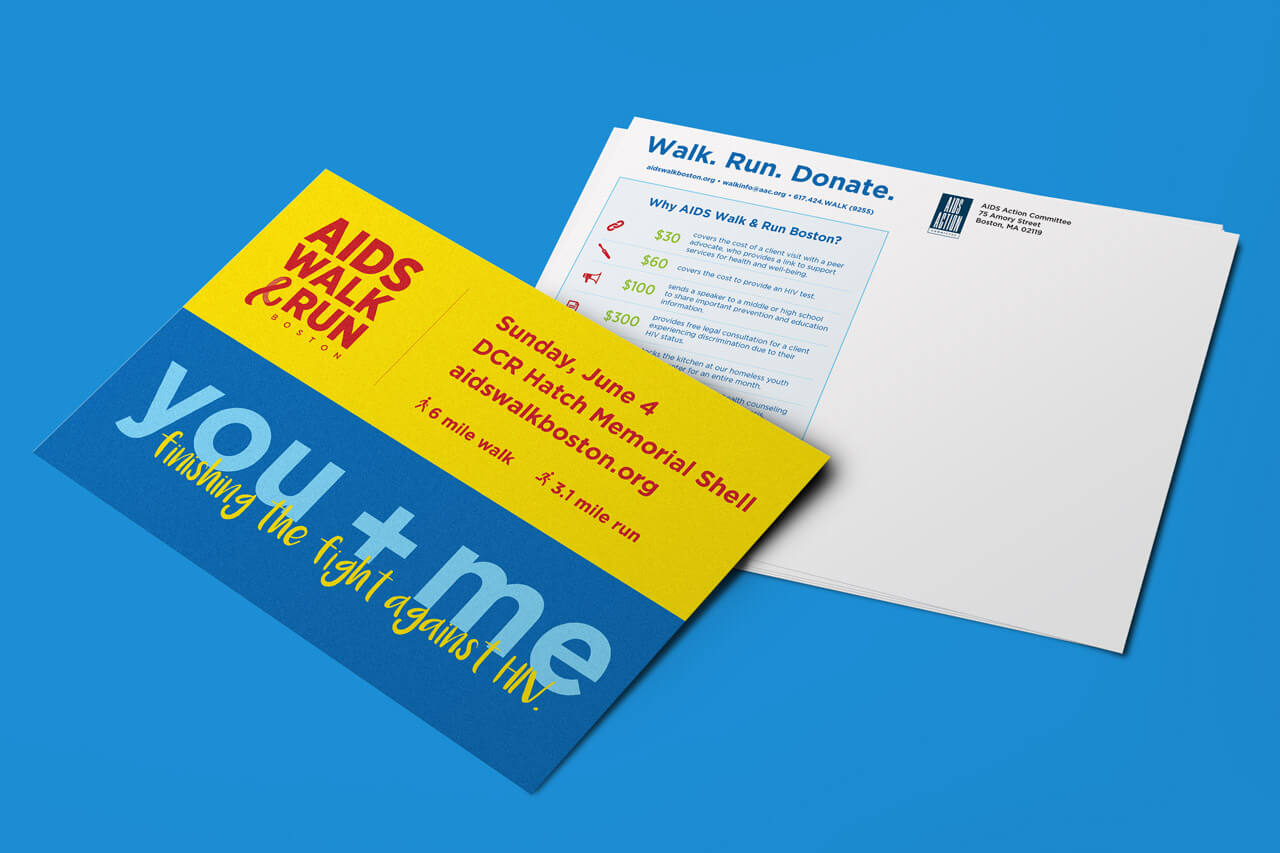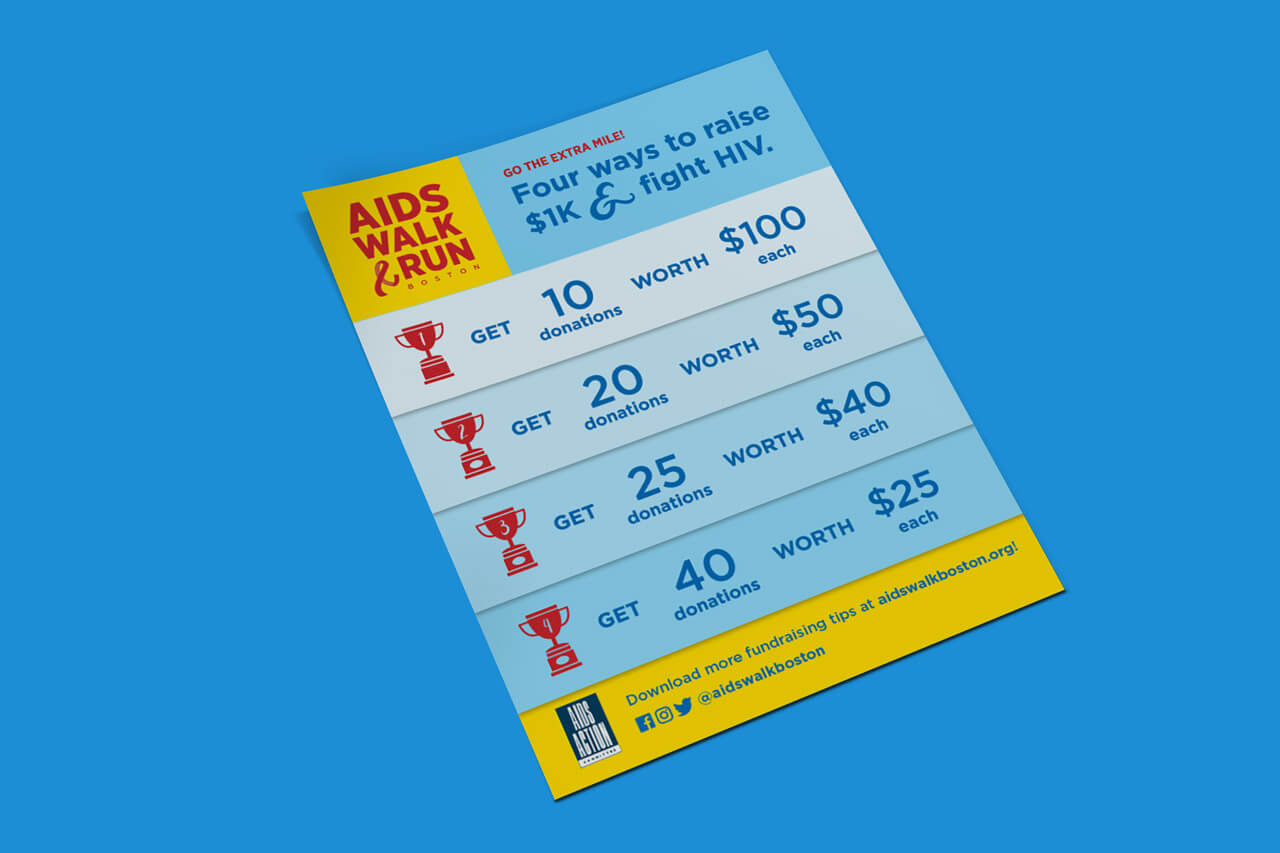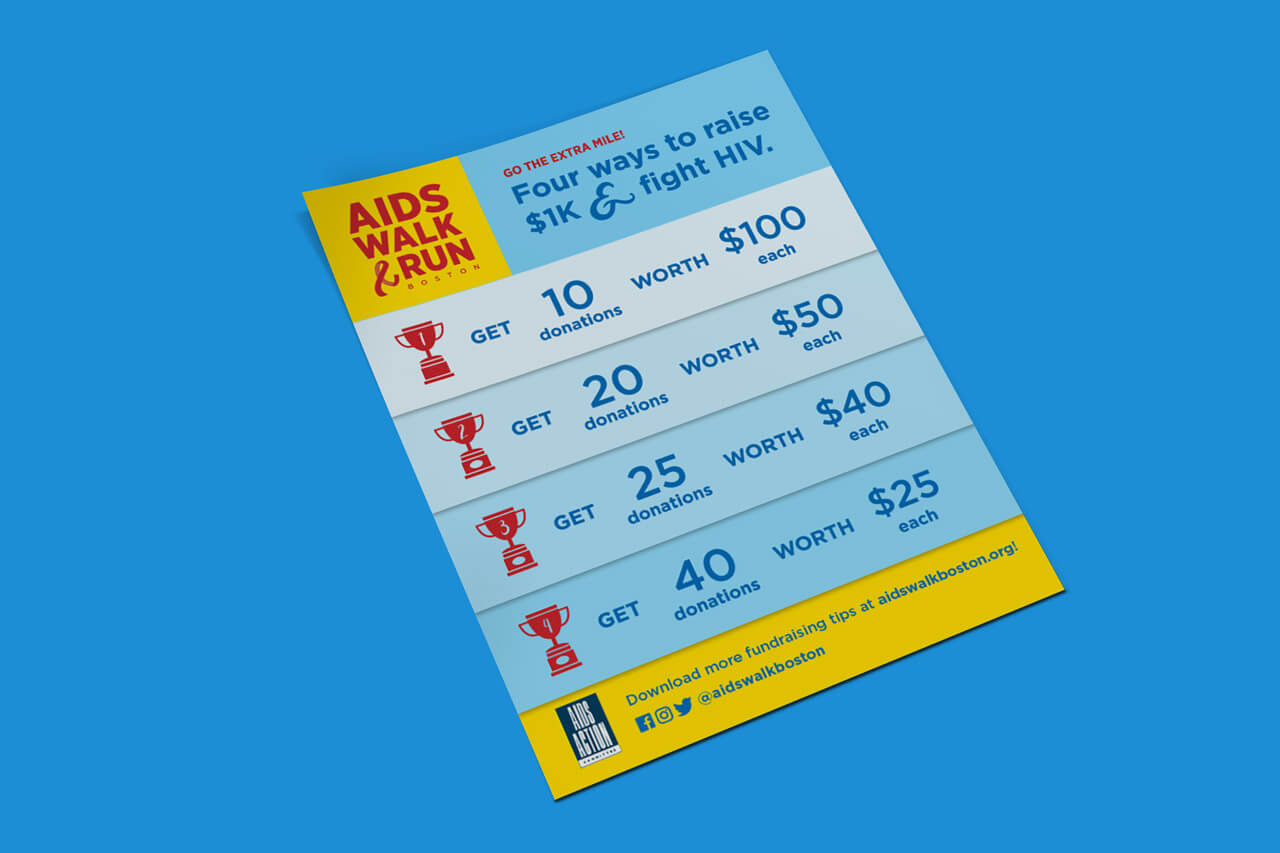 Website & Email
The new identity was also applied to the AIDS Walk & Run Boston website and email stationery. I created a mockup of what the new website and it was implemented by our web development manager. The email stationery was designed and coded by me. (Additional Credit: April Francis, Web Development)