Boomerangs:
Shop Thrift. Fight AIDS.
Role: Creative Direction, Graphic Design, and Research
Recognition: GDUSA Health + Wellness Design Award
Boomerangs is an award-winning family of thrift stores, owned and operated by AIDS Action Committee of Massachusetts. There was a need to update the organization's previous identity to be reflective of Boomerangs' vibrant culture and community, easy to use across mediums (print and web) and with other brands. I worked closely with Boomerangs staff to develop an identity that boasted a modern typography, an extended color palette, and a new website with updated photography.
Brandmark
Boomerangs leadership wanted to modernize their original logo so that it better reflected the organization's growth, but was still fun and approachable. The end result evokes creativity, but is clean and leaves room for key brand messaging.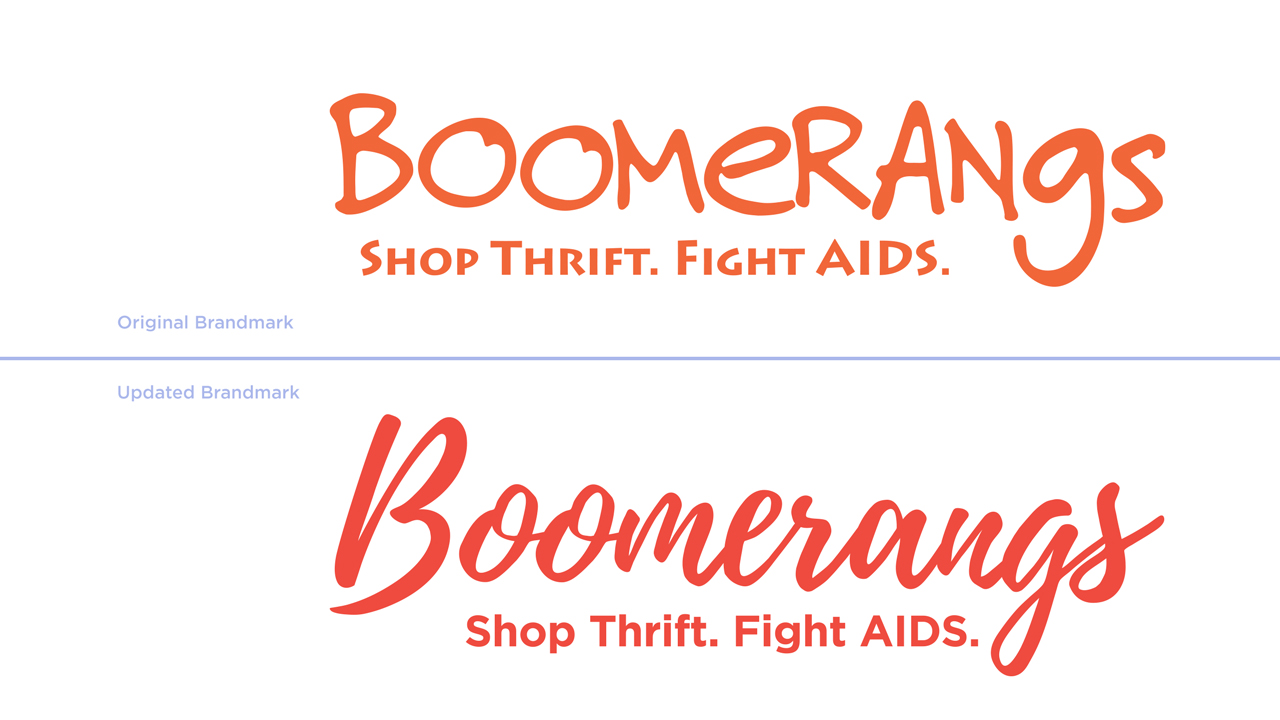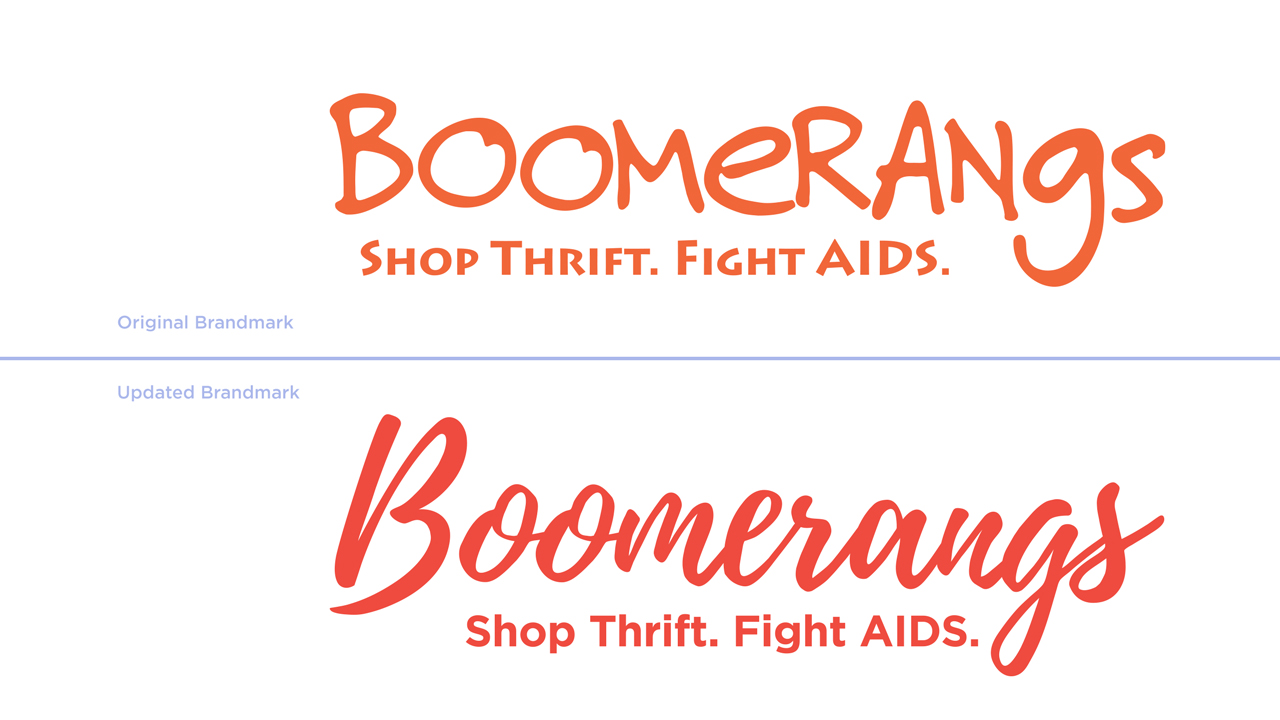 Print Materials
The updated visual identity, which included a new brandmark, color palette, and typeface, was used to create a new suite of marketing materials. Below is a sample of those works.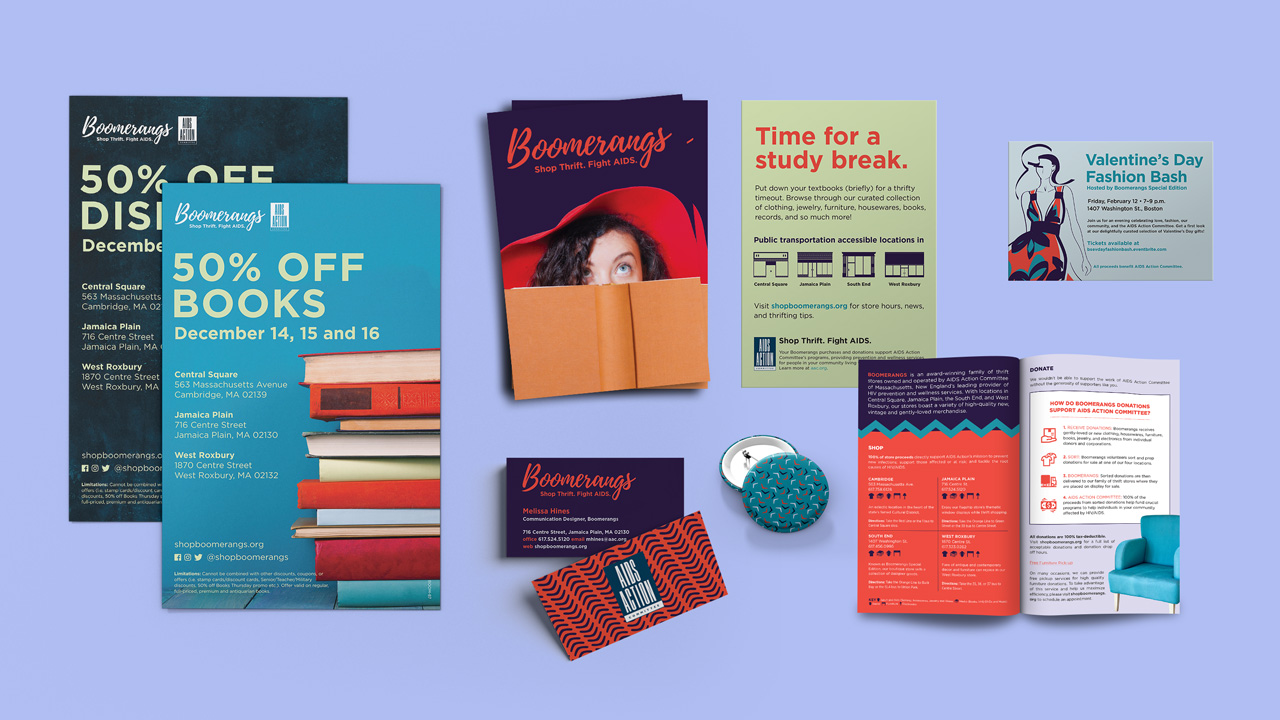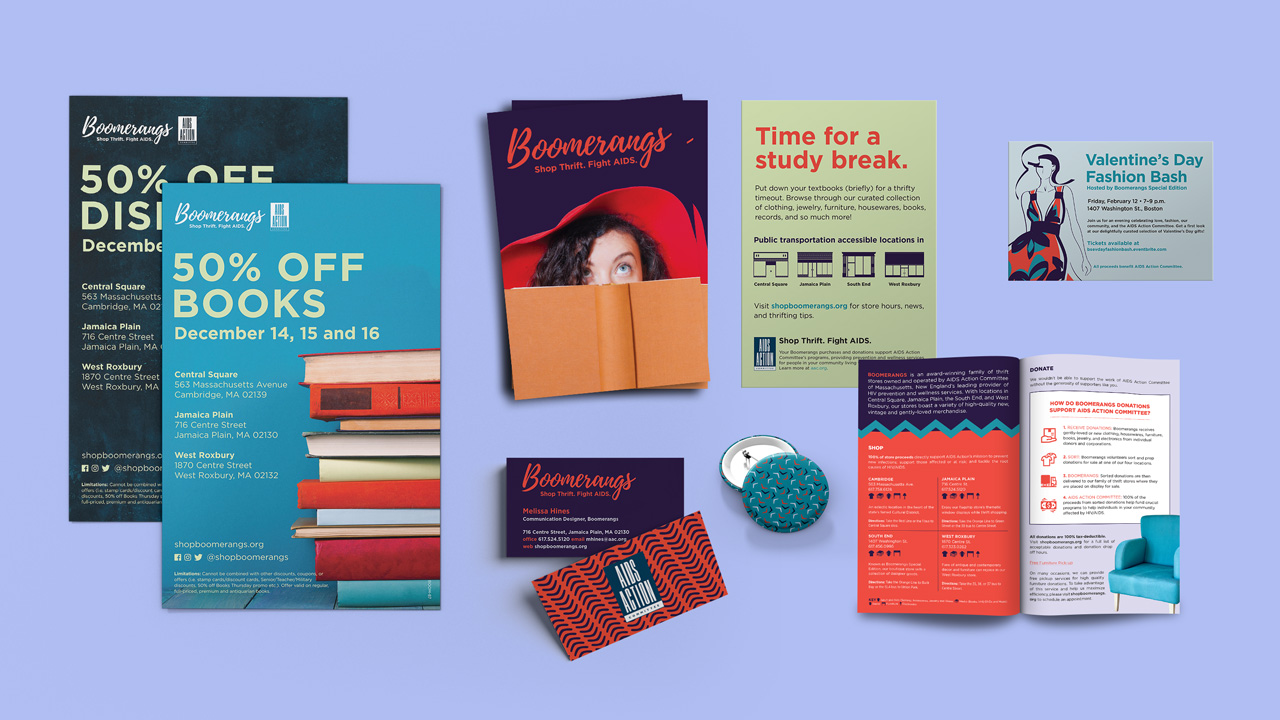 Content-Driven Website
ShopBoomerangs.org was given a fresh look as well. The goal was to create a website that echoed Boomerangs' active and creative spirit. Therefore, the homepage includes three sources of original content — the thrift store's Instagram and Facebook feeds as well as a blog feed. The remaining space on the homepage highlights Boomerangs' mission and customer relationship. Lastly, we designed the navigation to make the most trafficked pages — Locations, Donate, and Volunteer — readily available to site visitors.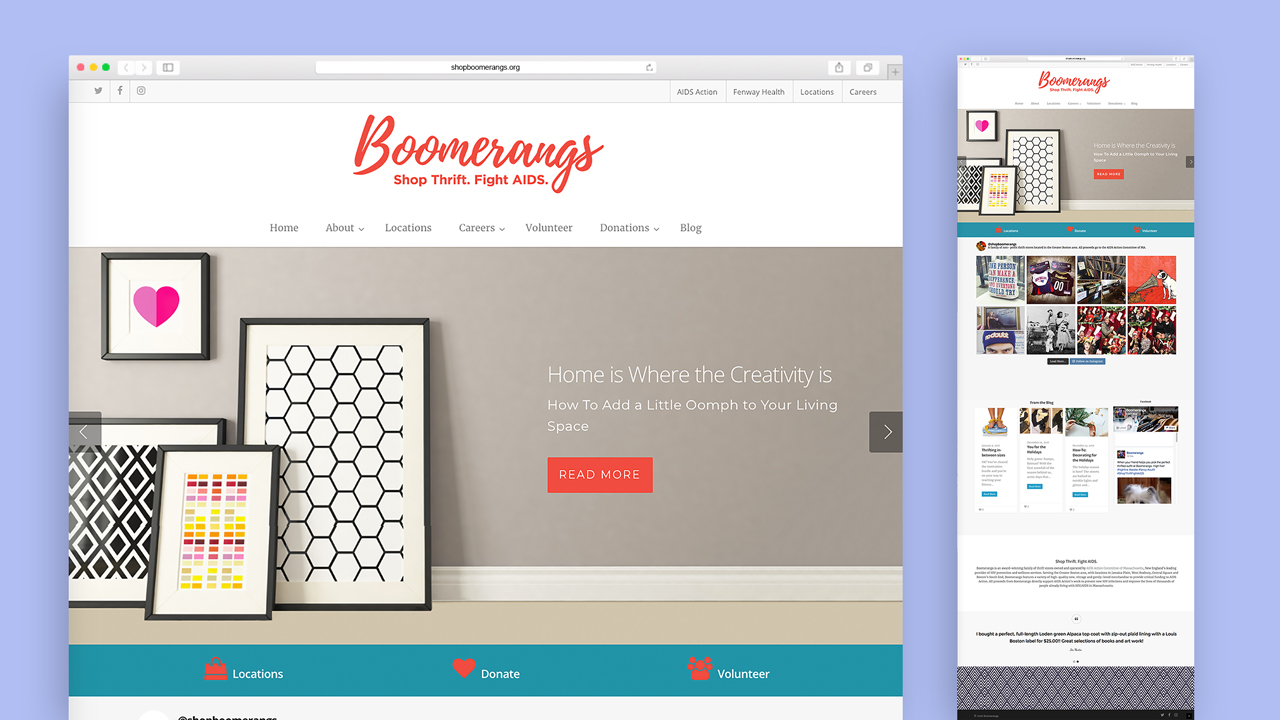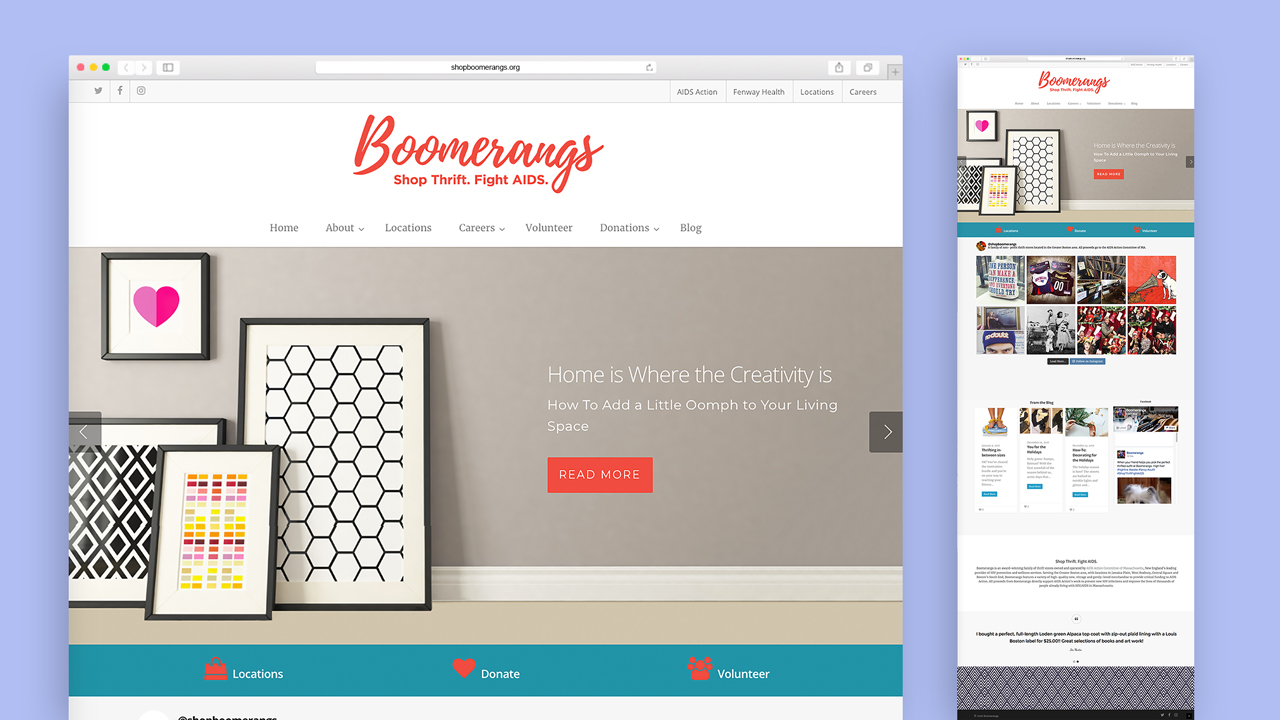 Additional Credit: April Francis (Web Development)
Social Media Campaigns
The new visual identity was also applied to the assets designed for the thrift store's social media campaigns, such as Thrift Your Gift, and day-to-day postings.