YNPN Boston Event Promotion
The Young Nonprofit Professionals Network of Boston (YNPN Boston) is a volunteer-run nonprofit organization that focuses on helping people working in Boston's nonprofit community connect with each other and professional development opportunities. From 2014-2016, I was a member of the YNPN Boston Leadership Team. First, as a Communications Ambassador and then as the Co-Director of Communications and Marketing two years later. As a member of the Leadership Team, I have designed numerous event promotional pieces and recruitment materials which were used on the organization's website and social media channels.
Role: Graphic Design
Networking Events
As part of the organization's programming, YNPN Boston hosts numerous themed networking events throughout the year. These events are designed so that young professionals to learn how to break the ice without breaking a sweat! Below is a sample of website banners I designed for those events.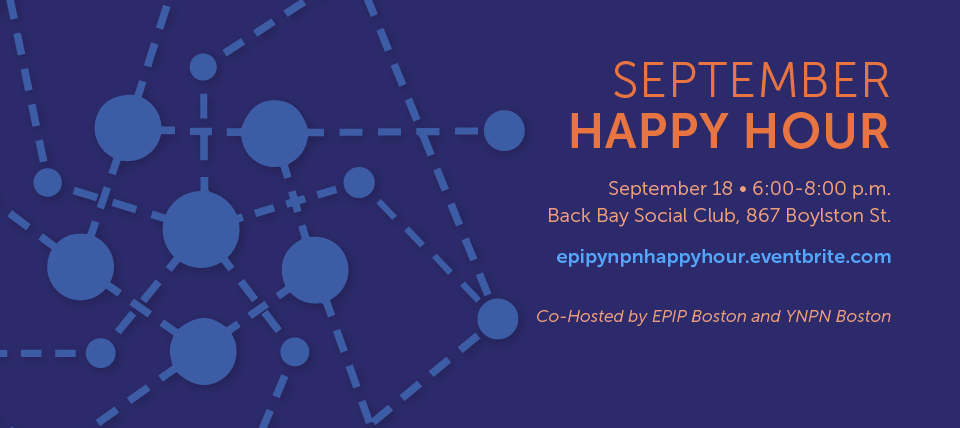 Be Your Own Opportunity: YNPN Boston Recruitment
Once a year, YNPN Boston hosts a recruitment season and I created several banners to promote it. I helped develop the messaging, "Be Your Own Opportunity." It's a nod to the organization's core belief in young nonprofit professionals making time to grow as leaders in the sector. The compass echoes the "leadership" theme. This graphic appeared not only on the organization's website but also the official YNPN Boston Facebook and Twitter accounts.