Young Nonprofit Professionals Network of Boston: Brand Management
The Young Nonprofit Professionals Network of Boston (YNPN Boston) is a volunteer-run nonprofit organization that focuses on helping people working in Boston's nonprofit community connect with each other and professional development opportunities. From 2014-2016, I was a member of the YNPN Boston Leadership Team. First, as a Communications Ambassador and then as the Co-Director of Communications and Marketing two years later. As a member of the Leadership Team, I designed numerous event promotional pieces, recruitment materials, and developed an organizational style guide.  
Role: Copywriting and Graphic Design
Brand Style Guide
The purpose of the style guide was to build a living version of the organization's institutional brand knowledge. With the guide, users would be able to identify the primary and secondary logos, have access to branded messages, including the mission statement, read about the typography and color behind the brand, reference key writing style choices, and much more. 
Upon completion of the style guide's first edition, I led a YNPN Boston Leadership Team presentation about branding.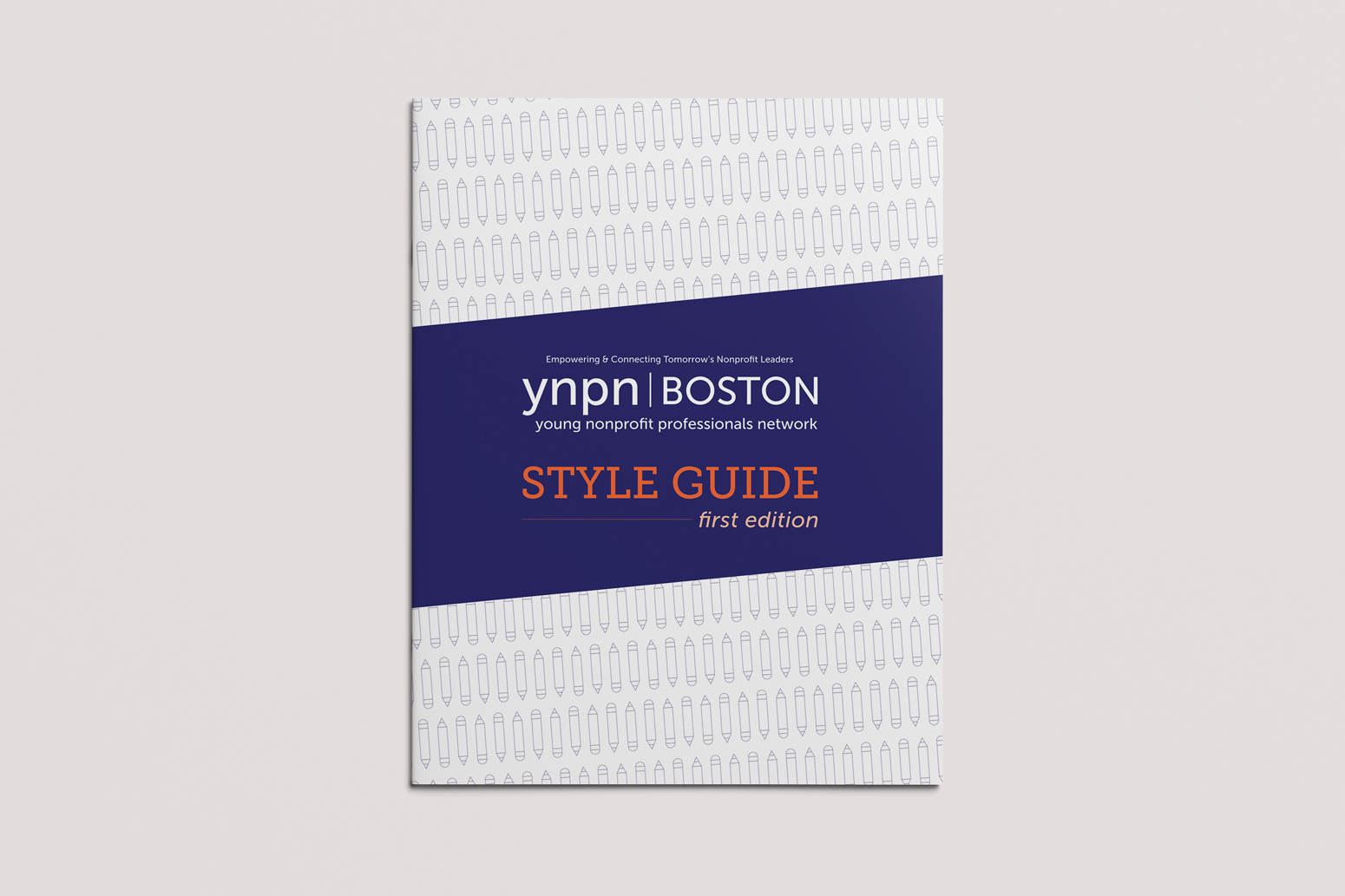 The Brand System in Use
As part of the organization's programming, YNPN Boston hosted numerous themed networking events throughout the year. These events were designed to help young professionals break the ice without breaking a sweat! Below is a sample of website banners I designed for those events.